You can't make purchases or update apps until you change or update your payment method. If you have an unpaid balance in the App Store or iTunes Store, you might see an error message.

To resolve this, add a new payment method or update the billing information for your current payment method. Your unpaid balance will be charged. Then you can make other purchases and update your apps, including free apps.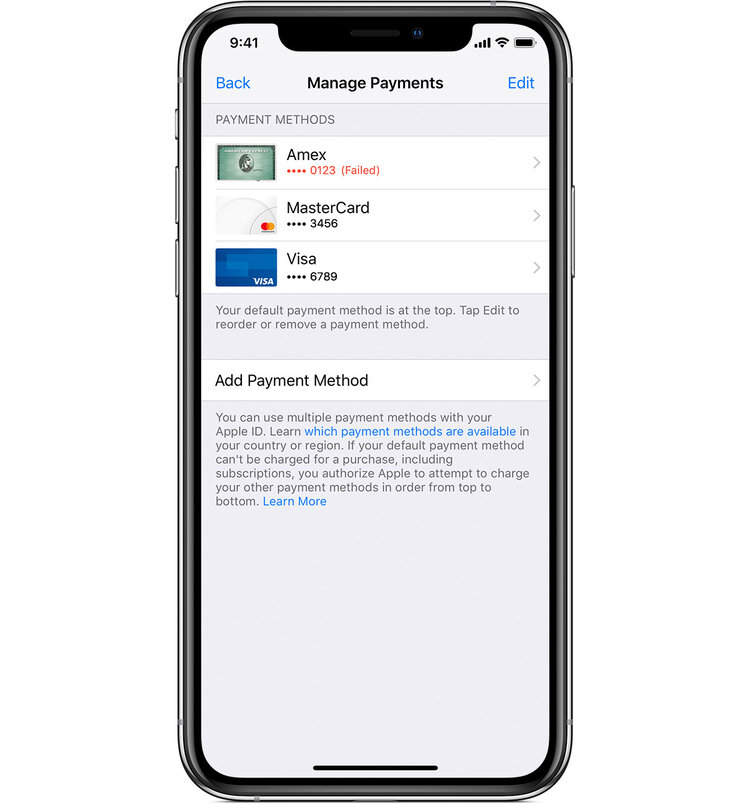 If a payment method can't be charged
If none of your payment methods can be charged, your last order will remain unpaid. View your purchase history to see your recent purchases and find out which order is unpaid.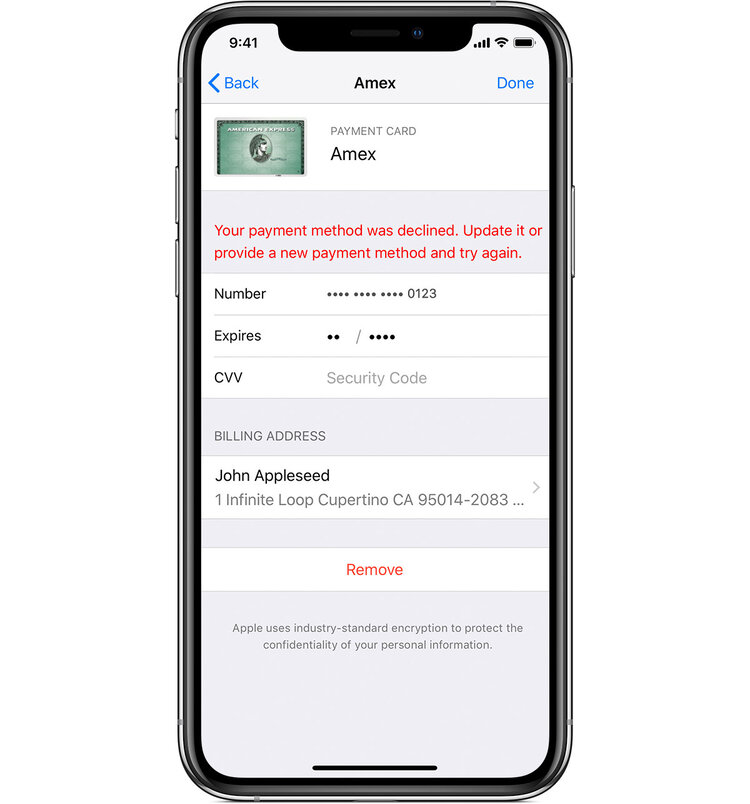 Update or change your payment method
You can update your billing information or add a payment method. If there's an issue with the billing address or expiration date, tap or click the payment method, then update the payment information.